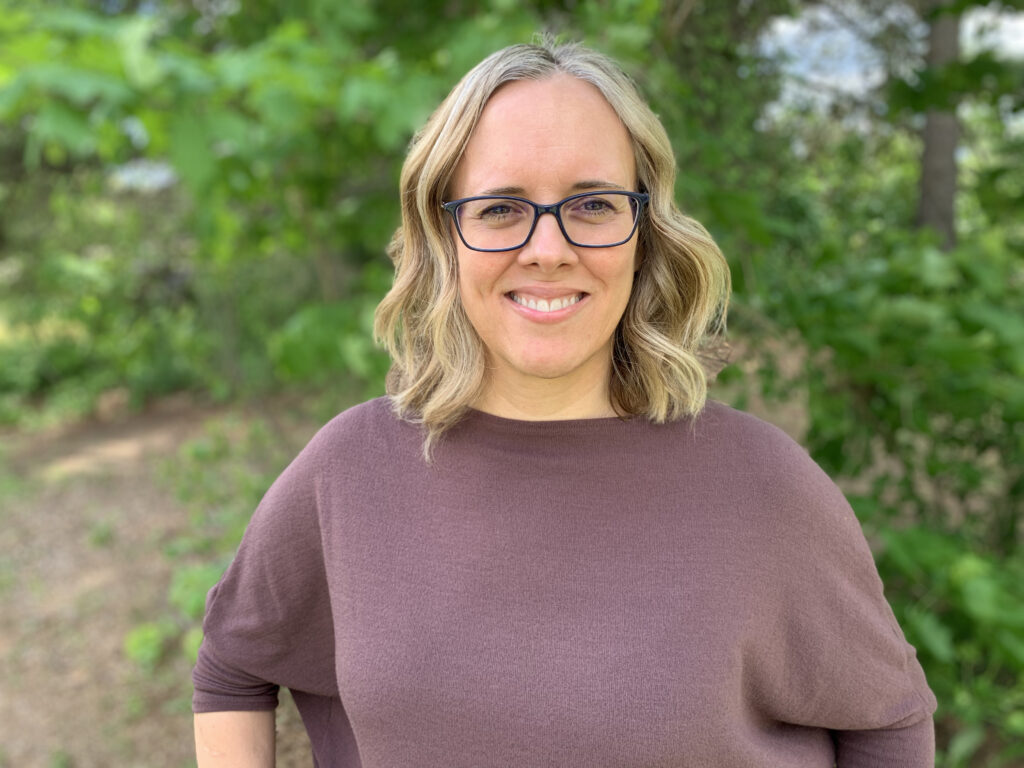 Becky grew up near Lake Michigan and spent most of her time floating around in her Dad's fishing boat reading a book. She received a BA from Luther College and attended graduate school at the University of Wisconsin. During that time, Becky worked as a children's bookseller at Barnes & Noble and soon discovered she enjoyed reading picture books much more than scholarly articles. Much, much more.
Now Becky spends her days writing picture books and working part-time at the local library. Her debut picture book P.S. Wildwood Elementary Stinks will be published by Philomel-Penguin Random in 2021. When she's not reading or writing, she can be found hiking through the woods with her two dogs, losing a game of Monopoly to her kids, or riding her bike to the local ice cream shop. She currently lives in Central Wisconsin with her husband, two children, and a few too many pets.
Becky is represented by James McGowan of Bookends Literary.